It's currently Spooky Season, and one perfect way to celebrate it is by indulging yourself in its eerie atmosphere. Of course, you have heard of the Bermuda Triangle, which is infamous for magnetic anomalies and unexplained disappearances, but have you ever heard of its diving spots?
There are reports of more than 50 ships and 20 aircraft inexplicably disappearing in the Bermuda Triangle, an area of the North Atlantic Ocean off the coast of North America. According to training agency PADI, diving Bermuda's "haunting" wrecks could be eerily fitting for the spooky season. In addition to some "spooky" information about this coral island in the North Atlantic, the training organisation provides a ton of shipwreck recommendations for tourists who enjoy diving.
Get ready to tick off your Spooky bucket list with the 8 diving spots beneath the infamous Bermuda Triangle.
Cristóbal Colón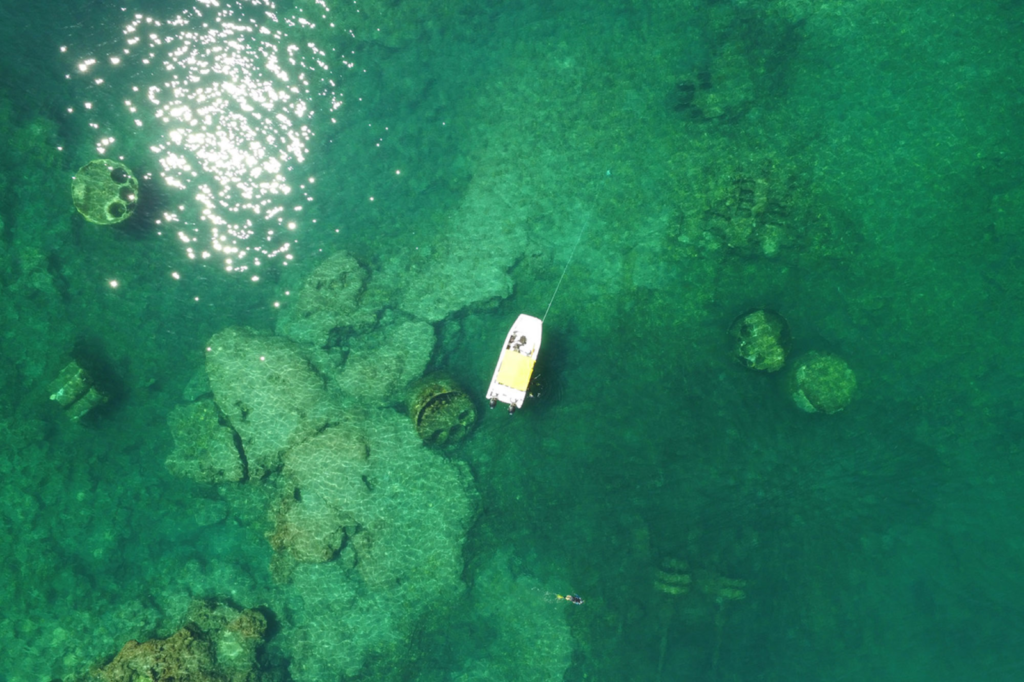 Cristóbal Colón (Image Source: Bermuda 100)
Beneath the seemingly quiet seas lies the wreckage of Cristóbal Colón. Half of Cristóbal Colón's debris is on one side of the reef, half is on the other, and it is submerged in water that ranges from 4-18 meters deep. In 1936, the Spanish luxury ship became aground on a reef off the north shore and became Bermuda's biggest wreck at 150m long. It once protruded from the shallow water, but the British and American forces eventually sank the ship's empty shell by using it as a practice-bombing target during World War II.
Mary Celestia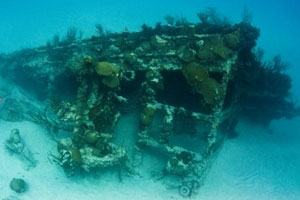 Mary Celestia (Image Source: Bermuda.com)
Also known as Mary Celeste, it is one of the oldest wrecks in Bermuda. It was a paddle steamer from the American Civil War that ran aground in 1884. Divers can still see the bow, stern, boilers, and anchor, as well as the paddlewheel and engine, which are both still in place. It is well preserved and lies in 17 meters of water. Wine bottles that were 150 years old were found on board and brought up for tasting in 2015.
Montana and Constellation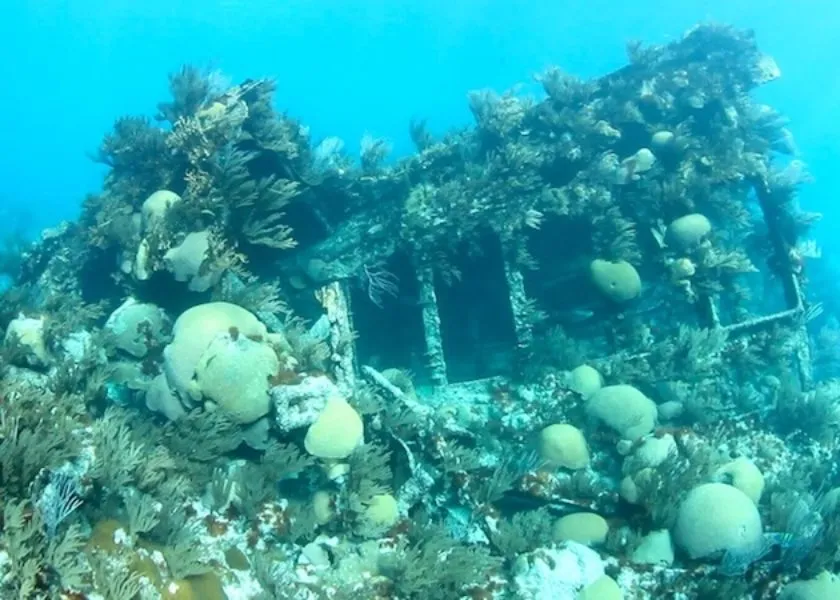 Montana (Image Source: The Bermudian.com)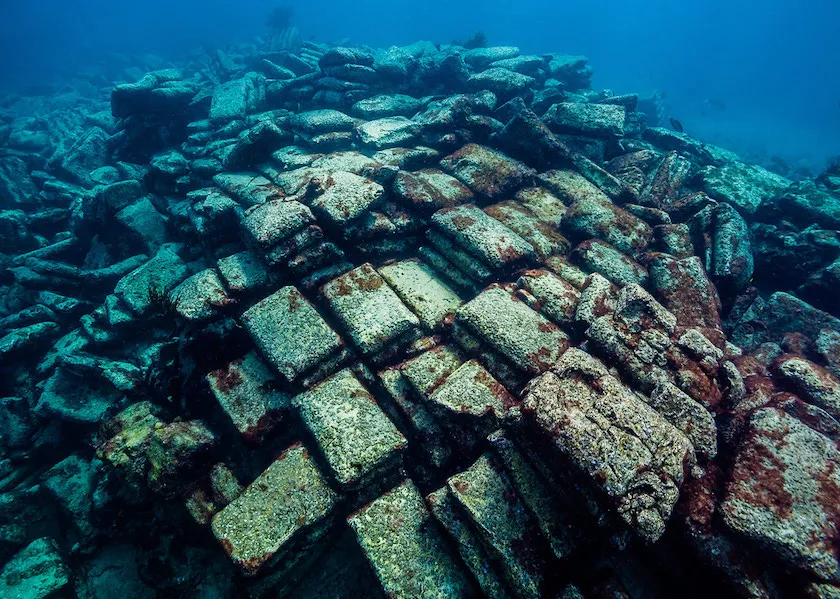 Constellation (Image Source: The Bermudian.com)
Stacked on top of one another to the northwest, Montana and Constellation wrecks can be explored. Montana, a 236-foot paddlewheel steamer, served as a successful blockade runner during the American Civil War. In 1863, her captain thought it would be safer to enter Bermuda waters from the east side, but he capsized the ship close to the Western Blue Cut entrance.
In 1943, 80 years after the first disaster, the US cargo ship Constellation pursued her beneath the waters, allegedly colliding with Montana's bow, according to some stories.
North Carolina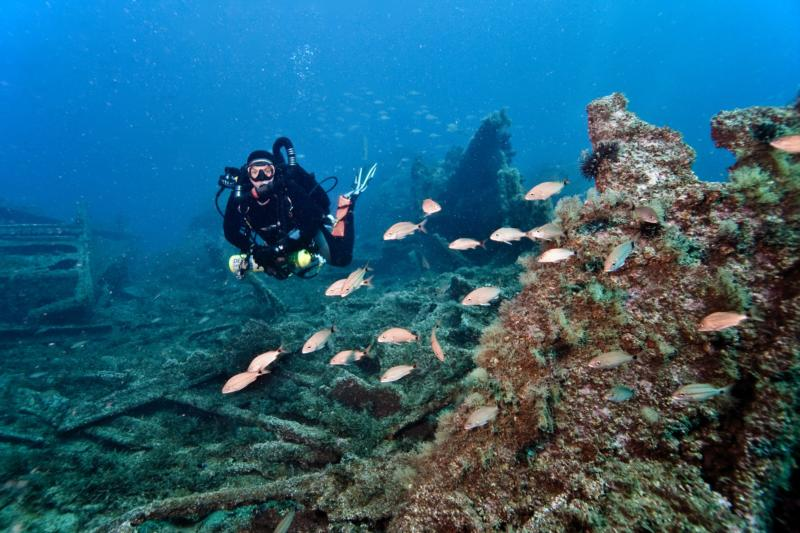 North Carolina (Image Source: Bermuda 100)
Behold the rows of deadeyes lining North Carolina's deck railings to enhance the spook factor. About 8.5 miles to the west and five miles to the south of Gibbs Hill Lighthouse is where the wreck of North Carolina is located. On January 1st, 1880, this 75-meter English iron hull went aground and sank southwest of Bermuda at shallow depths of 8–14 meters. The wreck is still upright despite futile attempts to raise it and has a collapsed middle.
Iristo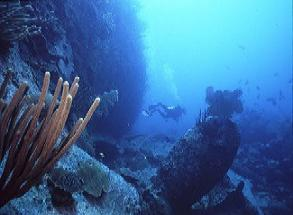 Iristo (Image Source: Bermuda Attractions)
Unluckily, the disaster behind Iristo (Aristo) was caused by another wreckage, Cristóbal Colón's, on the 16th of March 1937. Her captain ordered the ship to turn away. However, this change made them crash into a submerged reef. Its engine, boilers, and propeller, which have been described as stunning coral, are still visible to divers.
Hermes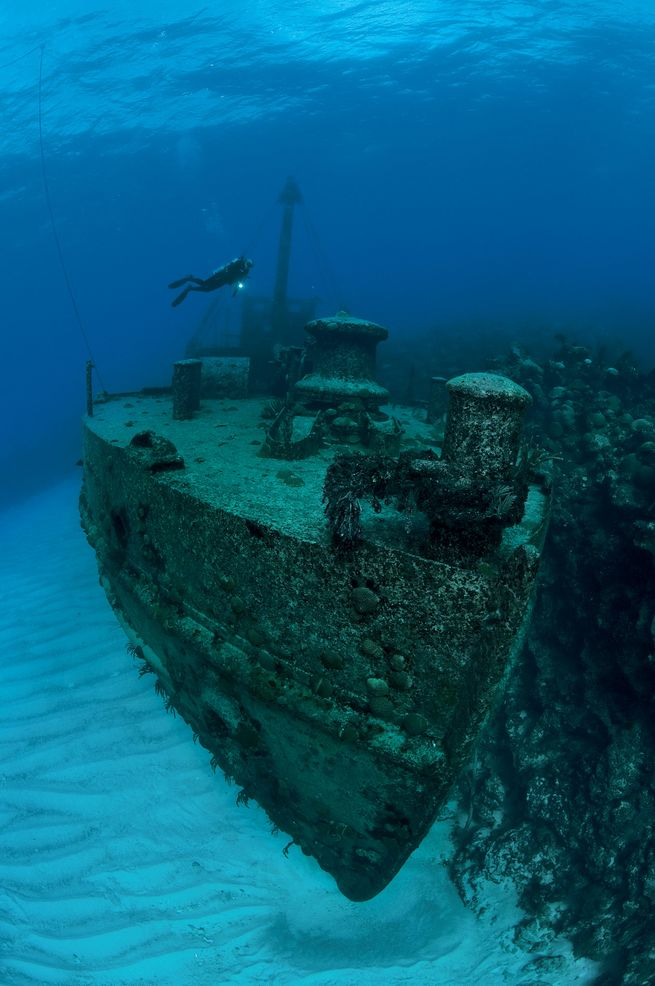 Hermes (Image Source: SportDiver)
Before gaining notoriety below the surface—the Bermuda Dive Association sank the ship upright, complete with mast, as a picturesque artificial reef in a high-visibility area—she lay abandoned for 41 years. It didn't sink due to uncontrolled circumstances. The 1943-built Hermes ship's crew abandoned it after experiencing engine problems.
King George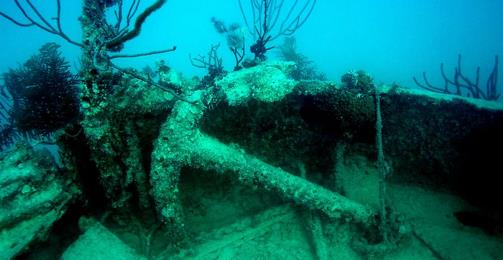 King George (Image Source: DiveBuddy.com)
King George, which had arrived on the island in 1911, was no longer required for harbour operations by 1930. The ship was abandoned to sink to the ocean floor after being dragged to a location five miles inside of North Rock. King George is the biggest and most complete wreck in Bermuda.
Boeing B-50 Superfortress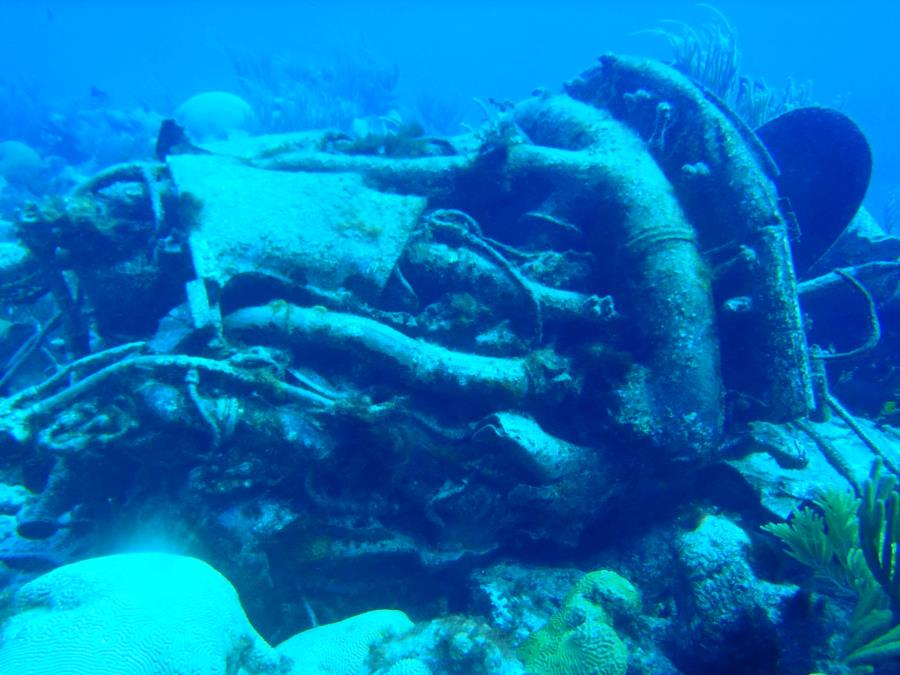 Boeing B-50 Superfortress (Image Source: Bermuda 100)
After takeoff, the left auxiliary jet engine blew out and ignited half of the left wing while the aircraft was ascending. Prior to the aircraft exploding at 1,000 feet and crashing into the water in two large pieces just west of Bermuda, six of the seven crew members made their way to safety. When divers eventually arrived at the wreck, the aircraft's commander, John (Curley) Moore, was still sitting in his seat.
Up to 25 feet of water surrounds the aircraft wreck, and visibility is excellent year-round.
Explore the unknown wonders
These 8 diving spots beneath the Bermuda Triangle will definitely bring shivers to your spine and yet unveil untold stories. But before that, PADI advises taking their Wreck Diver specialty course for newer divers who are less familiar with wrecks.
Behold the wonders of history's remnants underneath the Bermuda Triangle in the spooky Halloween season.
If you want to know more about exploring, protecting, and sustainably operating the world's oceans and waterways, check out Oceanology International Americas today!
---
---