First-time Oceanology International Americas (OiA) exhibitor Fizoptika Malta is set to target the event in San Diego in February 2023 as part of a wider push into the US subsea industry.
AUVs (Automomous Underwater Vehicles) and ROVs (Remotely Operated underwater vehicles), require gyroscopes so that the data that the vehicle is collecting can be cross referenced with the data from the gyroscope about the precise movements of the vehicle hence providing better final output data. Gyroscopes are also part of systems that damp out undesirable movements of the vehicle making it follow a more accurate path and making it easier to 'fly' if piloted by a human or more economically controlled if steered by a robot.
Fiber optic gyroscopes came into popular useage in the 1980s with Fizoptika Malta's predecessor company playing a key part in the development of this key enabling technology. Previously, mechanical gyroscopes had been used which were heavier, less accurate and outputted analog data, meaning that fiber optic gyroscopes, particularly those from Fizoptika Malta have played a key role in the great leaps taken in the underwater robotics field over the last three decades.
Fizoptika Malta is now a manufacturer of the smallest fiber optic gyroscopes (FOGs) and FOG-based inertial measurement units (IMUs) with 33 years of industrial experience. The company's sensors provide critical data for guidance, control and navigation systems used in remotely operated vehicles such as unmanned surface vehicles (USVs), as well as ROVs and AUVs. FOGs are also used underwater for camera stabilization.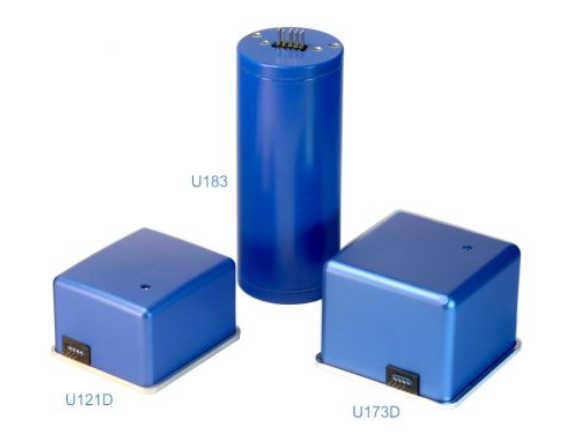 Fizoptika Malta inertial products feature low noise performance, extremely low power consumption and extremely light weight. At OiA 2023 Fizoptika Malta will be launching a range of high performance and ultra-compact 3-axis gyros and IMUs.
These 3-axis units are based on three Fizoptika miniature gyro sensors mounted on a solid frame. They also include a fully-integrated three-channel ADC board with RS422.
The G181 offers a combination of precision and low power consumption in a cylinder-shaped unit. Available in aluminium or μ-metal housing providing enhanced magnetic shielding.
The G121 features an ultra-small and lightweight design coupled with low noise performance and low power requirement. Both G181 and G121 units are ITAR-free; an important consideration in the US market.
Typical applications for these smallest and lightest on the market 3-axis units are survey, image stabilization, gimbal stabilization, ROVs / UUVs / USVs, and it seems that OiA is a perfect way to ensure that the US market is aware of the latest develpoments in these fast moving technologies.
According to Fizoptika Malta's Managing Director Arthur Tua, the company, which currently sells around 4000 units per year needs to build its profile in the subsea industry: "We are very well known in other industries such as aeronautics, where hundreds of our units are up in the air as we speak, silently working away in Airbus A350 flight control systems. In subsea though we don't usually hear much from our customers. Every 12 years the units come back to us for refurbishment, still usually working fine. So when we have a new product as we do this year, it's important to reach out to the market with events such as OiA."
This year's new hero product for Fizoptika Malta at OiA is a revolutionary range of FOG-based inertial measurement units (IMUs) which feature ultra-compact and lightweight design coupled with extremely low power consumption. For example, the U121D is a 14 cl unit weighing 160 grams and requiring just 1.5 Watts of power. It integrates Fizoptika Malta's most miniature fiber optic gyroscopes and MEMS accelerometers. The IMUs have been developed to satisfy growing market demand for low SWaP (size, weight and power) inertial products for autonomous systems.
Visit Fizoptika Malta on booth E19 at Oceanology International Americas in San Diego, USA from 14th -16th February 2023