Meet the speakers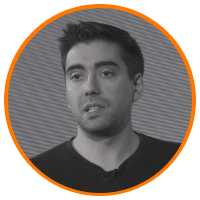 Manuel started developing software from an early age (BASIC on a TI 99/4A) and has been involved in software engineering ever since. He has more than 14 years of experience in running and managing start-up companies.
Manuel has experience in developing solutions for subsea operations. His software solutions are used by most of the top 10 Oil & Gas companies worldwide. At Abyssal, Manuel is the founder, CTO and inventor, holding a patent portfolio on Augmented Reality and Deep Learning for Remotely Operated Vehicles.
After a degree in Geology and Geophysics from Imperial College, Trevor has worked in offshore survey and construction since the early '80's. His experience ranges from shallow geophysical/geotechnical surveys to management of ROV survey vessels with specialisations in Out-of-Straightness survey and spoolpiece metrology.
Recent work at UTEC Survey has focussed on UTEC's Gavia AUV's, development of automation and implementation of remote services. Based in Aberdeen, Trevor also leads UTEC's Knowledge Transfer amongst personnel based in their Houston, Perth, Abu Dhabi and Singapore offices.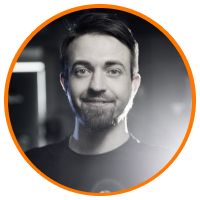 Chad Collett is CEO and Founder of SubC Imaging. He brings 20 years of underwater experience to the company. After joining the Navy Reserves as an inspection diver at the age of 16, he went on to complete Electronics Engineering Technology at the College of the North Atlantic. As an active advocate in the promotion of clean Ocean Technologies and Environmental Stewardship, Chad is passionate about building high-value and cutting-edge opportunities in rural Newfoundland, Canada. Chad's strong combination of offshore experience and industry-driven learning gives him the unique ability to understand the professional underwater market and to inspire innovation.