Guest post: Mr James Williams, Swathe Services
ABP's Ports in the North West have added value to their survey capabilities by investing in a Carlson Merlin LiDAR scanning system. The Merlin, supplied by Swathe Services, is a vessel-based 3D mobile laser scanner system engineered for coastal, offshore and inland waterway surveying and will be used to survey important infrastructure around their ports and harbours.
Chris Heppenstall, Hydrographer at Associated British Ports in the North West, said: "We wanted a system that would easily fit in with our existing vessel systems so that we could survey above and below the waterline at the same time. Prior to purchase we trialled the Merlin a couple of times and were very impressed with its performance.'
James Williams, Managing Director of Swathe Services, said: "The Merlin is a fantastic addition to their existing multi-beam system which will now allow them to gather valuable information in a single pass, saving money and time. ABP North West, like other ports around the UK, see this new capability bringing added value to their existing survey services."
The Merlin has been designed as a mobile unit to integrate with existing hydrographic equipment and can be used on both boats and land vehicles. Its easy to install, has a 360-degree field of view and gathers up to 36,000 data points per second out to a range of 250m. The system can be used for mapping a variety of above water structures including monitoring quays and harbourside buildings or sand banks and eroding cliffs. All the data is acquired in existing survey software and integrates with current industry standard positioning and orientation systems.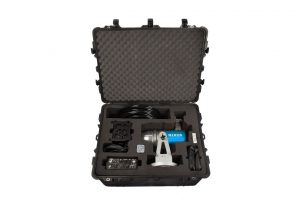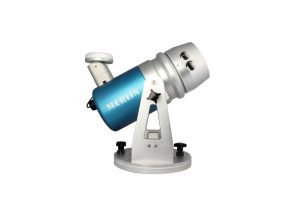 For further information, please contact:
James Williams
Managing Director
Swathe Services
+44 (0) 1872 275 642
Mob: +44 (0) 7980 282 018
Notes to editors:
Swathe Services is a Hydrographic Survey services company based at Hayle Marine Renewables Business park, Cornwall UK.
They specialise in Hydrographic survey support and support for the global survey industry. They work with the offshore oil and gas, renewables, environmental and coastal industries.
They offer bespoke or standard packages for any survey requirement. Providing leading-edge survey technology and equipment for sale or hire along with specialist hydrographic personnel, consultancy, training and complete customer support.
About ABP North West
With the support of its customers, ABP's North West ports of Silloth, Barrow, Fleetwood and Garston contribute £550 million to the UK economy every year.
ABP's ports in the North West handle over 800,000 tonnes of cargo each year
Barrow is home to BAE Systems submarine manufacturing base
Fleetwood marina offers 420 fully serviced berths and first class facilities
Silloth supports the milling, agricultural & construction sectors in West Cumbria
About ABP (www.abports.co.uk)
ABP is the UK's leading ports operator with 21 ports and other transport related businesses creating a unique national network capable of handling a vast array of cargo.
The company contributes £7.5 billion to the UK economy every year and supports 119,000 jobs. Our current investment programme promises to further increase our contribution to regional economies around the UK.
ABP:
Handles over 1.5 million vehicles every year
Generates around one quarter of the UK's rail freight
Has 1.4 million square metres of covered storage
Has 1,000 hectares of open storage
Handles around 90 million tonnes of cargo each year
Owns 5,000 hectares of port estate
Has 87km of quay
Our five-year investment programme across the group is worth £1 billion. Our investment is designed to respond to the needs of our customers whose business relies on our ports for access to international and, in some cases, domestic markets.
Carlson Merlin:
Carlson provides 3D technology solutions for the land surveying, hydrographic, civil engineering, construction, and mining industries.
Carlson's Merlin Lidar System is a vessel-based 3D mobile laser scanner system. Developed for coastal, offshore and inland waterway surveying.
It is designed to seamlessly integrate with existing hydrographic systems to simultaneously produce an accurate dataset of the environment above and below the waterline to produce accurate 360° datasets in a single pass.
Merlin gives access to advanced laser surveying technology without having to pay for the equipment you already own.
Merlin – Product features include:
The 250m range laser scanner and a GPS receiver provide accurate time-tagged survey data
Time-tagged data synchronises with that of your below-water bathymetric equipment for collection of full 360° data in a single pass. Reducing data processing times
Integrates with existing hydrographic equipment, enabling data capture above and below the waterline simultaneously
Seamless integration means no duplication of equipment, infrastructure or technology
Easy to install and operate, no need for specialist training. Compatible with industry-standard software packages
Versatile and flexible deployment and application options. High performance in extreme marine environments
IP 66 (marine grade) water and dust resistance, 250 m range, ±1 cm accuracy and 360 ° field of view.