The following comes from a Press Release provided to Oceanology International by ROMOR Ocean Solutions.
---
ROMOR Ocean Solutions is thrilled to announce the arrival of two new Liquid Robotics Wave Gliders for Dalhousie University in Nova Scotia, Canada. The two gliders are an addition to the suite of ocean monitoring tools used by Dalhousie-based Ocean Tracking Network (OTN), the Ocean Frontier Institute (OFI) and the Marine Environmental Observation Prediction and Response (MEOPAR) network.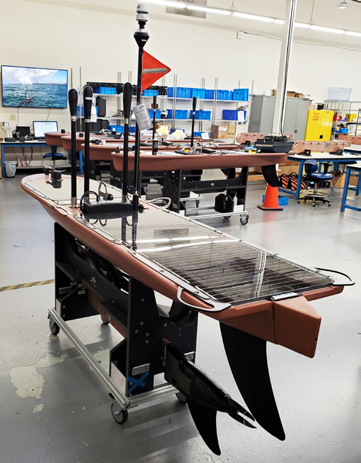 These two new vehicles will be used to support critical marine research in the Northwest Atlantic and will be housed at the Centre for Ocean Ventures and Entrepreneurship (COVE) in Dartmouth, NS. Dalhousie, under the auspices of the Coastal Environmental Observation Technology and Research (CEOTR) group, operates the largest glider monitoring program in Canada.
"Liquid Robotics has worked with ROMOR to deliver Wave Gliders to Canadian research institutes like the team at Dalhousie University for a number of years, but this year presented some unexpected challenges, as we all know," said Jimmy Board, Senior Manager of Business Development at Liquid Robotics.
Board continued: "Darrin's understanding of the Canadian market has always been impressive and extremely valuable. This year he went above and beyond, navigating the challenges of 2020 to make sure we could deliver for the customer, and culminating in the delivery of new SV3 v300 Wave Gliders to expand our footprint in Canada."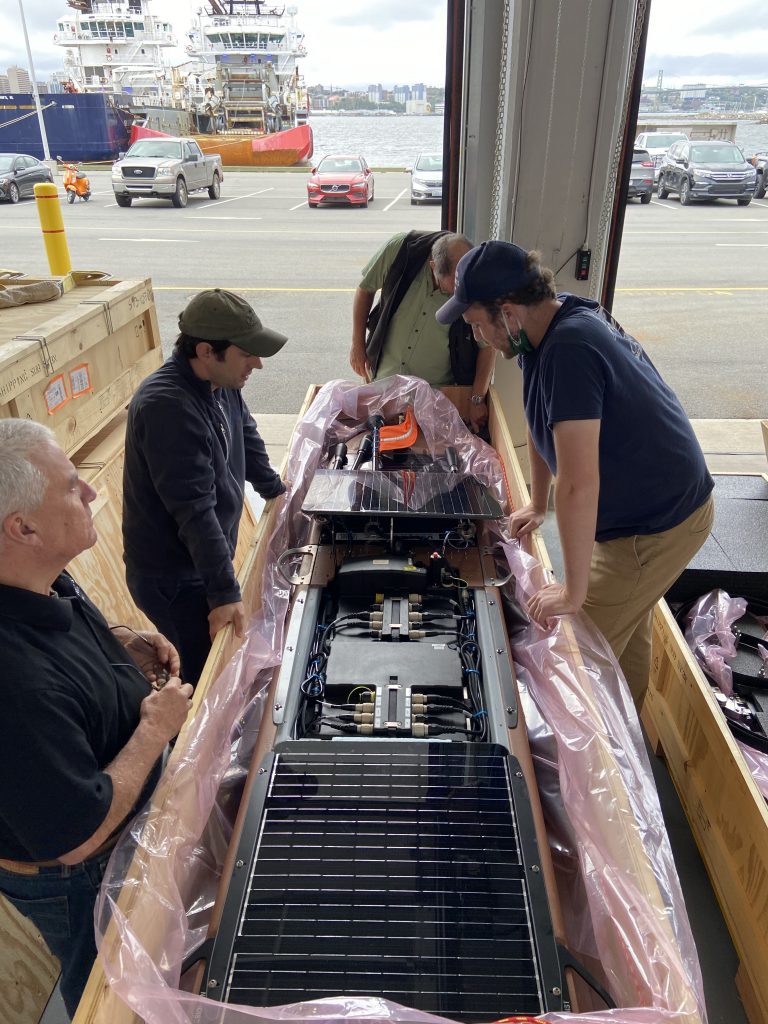 The gliders, also known as marine autonomous vehicles, exploit the difference between wave energy at the surface and the energy at depth to generate forward propulsion. Equipped with solar panels and satellite communications, these gliders can recharge, reposition and relay critical information for months at a time.
"ROMOR is delighted to see the latest in Wave Glider technology joining OTN's fleet at the Cove. Two years of project work with the team at Dalhousie's CEOTR glider team with Liquid Robotics has led to some innovative developments, including customized integration for the Wave Glider by Liquid Robotics and the development of a CTD profiling winch. We look forward to continued involvement on this exciting project," says Darrin Verge, CEO of ROMOR Ocean Solutions.
These two new vehicles will be used to support Dalhousie University glider operations under the Development of Autonomous Marine Observation Systems (DAMOS) program, funded by the Canada Foundation for Innovation and OFI. The vehicles will be used in the Northwest Atlantic Ocean to support CEOTR by offloading data from bottom-mounted acoustic receivers that listen for acoustically tagged animals.
The gliders can also detect tagged animals, such as snow crab and lobster, and routinely patrol the Scotian Shelf monitoring for these animals to help researchers gain knowledge about the movements and life histories of these commercially important species. During these missions, the gliders collect meteorological and oceanographic data that is made available to stakeholders across industry and research sectors.
ROMOR congratulates Dalhousie University for continuing its leadership role in the deployment of ocean technology for innovative ocean research. A huge thanks goes out to the team at Liquid Robotics for designing a great product and providing superior technical support. This is another big win for the ocean technology industry in Atlantic Canada.