Recently RTSYS, specialists in underwater acoustics and Autonomous Underwater Vehicles (AUV), have reached an extraordinary accomplished with the development of their respiratory system, the Mak'Air. This open-response respirator differs from other systems on the market due to its incorporation of 3D printed parts.
The Mak'Air was developed as a direct response to the Covid-19 pandemic and the urgent need for action. But what does this new development mean for the future of the ocean industry? Will 3D printing be used in more traditional ocean technology?
The Oceanology International team and AUV design engineer Clément Niclot, have collaborated to bring you this insightful Q&A regarding the Mak'Air system.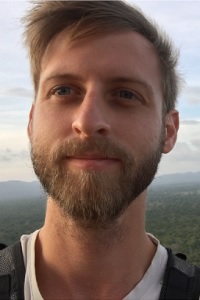 Q. How are you making sure not to compromise the quality of the Mak'Air, given the demand and the speed at which it is being made?
A. The whole work our collective "Makers for Life" did on Mak'Air respirator was tested and certified by the ANSM, which is the French Authorithy on Drugs and Health products Safety, acknowledging the good work we did in a short time span. I also have to mention full-time dedication of every collective's member who brought this project to life.
Q. How does the Mak'Air compare to respirators already on the market?
A. Mak'Air was designed to respond to an urgent issue, so we focused on what really mattered at the time we started out: helping patients facing RDS (Respiratory Distress Syndrom). The Mak'Air was made to urgently address the Covid-19 crisis and was not designed to last as long as other respirators on the market, making it ten times as cheap. Selfless dedication and 3D printing also helped lower its price.
Q. How many of Mak'Airs have been made so far and how are they being distributed?
A. More than 100 respirators have already been made and several are now in preclinical tests in some French hospitals.
Q. Which brands are volunteering to manufacture the Mak'Air?
A. Two brands volunteered to manufacture this open-source respirator, namely Seb Rowenta and Renault.
Q. How has your experience working in the Ocean industry assisted you in the production of this product?
A. Working for the Ocean Industry led me to work within a very demanding day-to-day environment by making products that need to be resistant to extremely harsh conditions, so I guess that part of Mak'Air's reliability could lie upon my experience within this industry.
Q. How can the ocean industry benefit from using more 3D printing capability?
A. Thanks to 3D printing, I believe Ocean Industry will be able to move forward faster within R&D programs, using tailor-made and easily renewed pieces. Engineering creativity is then not tied to machining times and can extend its boundaries far beyond. For instance, our latest µAUV called NemoSens® made the most of 3D printing.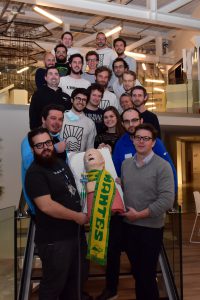 Find out more about this incredible project on their LinkedIn page